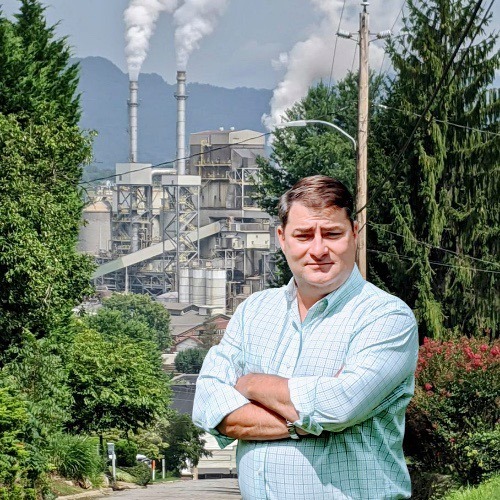 Alan was born in Waynesville, NC, and grew up in Canton, NC.
Alan is a graduate of Pisgah High School and went on to Haywood Community College.
Alan is married with two sons and they have been lifelong residents of Haywood County.
Alan currently works as a Staff Representative with the United Steelworkers International Union (USW). He negotiates collective bargaining agreements with employers; assists Local Unions with administration of their contracts; organizes the unorganized; and fights to improve public policy that impacts working families
Prior to working for the USW, Alan was the President of USW Local 507 representing the workers at the Evergreen Packaging Paper Mill in Canton, NC, and the Evergreen Packaging Extrusion facility in Waynesville, NC.
Alan knows the issues that are critical to working families. He's prioritized jobs and the economy, health care, and education in his campaign. Alan understands that:
Working people are the foundation of our economy. He aims to expand local education and workforce programs to grow opportunities in rural North Carolina.

We all deserve access to quality, affordable health care. He will push to expand access and drive down costs.
All students should have access to high-quality education. Alan will fight for investments in public schools.
"Growing up in a blue collar, small town in Western North Carolina, I never dreamed I'd become a candidate for public office. I just wanted a job in the mill. As a young boy, I would sweep the floor in my grandfather's drug store, and I'd see people come in to get their medicine that didn't have the money to pay for it. My grandfather would still give them their medicine and tell them to pay when they could. I saw very early what 'people before profits' really means, and we need to get back to our mountain values...back to our roots of taking care of each other."