Do you have a story to share with us about how policy has affected you, your job or your family? Click here to e-mail it to us. Below are a few stories from our members and retirees about how the decisions of those we elect impact us.
Prioritizing Fair Trade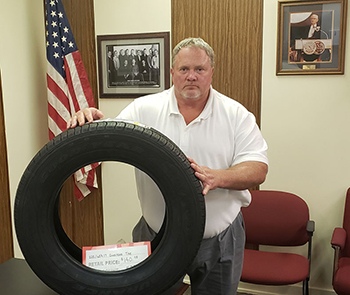 The Assurance All-Season tire was developed at Goodyear's Gadsden, Ala., factory in 2014. Now, however, some, or possibly all of them, are built in a brand-new, half-billion-dollar Goodyear plant in San Luis Potosí, Mexico. And Goodyear is furloughing workers in Gadsden, where Mickey Ray Williams is president of USW Local 12.
Williams' members took pay cuts in 2006, 2009 and 2013. But American workers can't compete with Mexican workers earning $2 to $6 an hour. Williams said many of the Alabama workers Goodyear laid off were young. "When you look at them and they have their little kids with them, it is just so sad. They are wondering, 'Where do we go from here?' A lot of them want to come back to work. They don't understand why an iconic American company would run out from under them."
Fighting for Affordable Health Care
Kim Shiner, a trustee for Local 5652 and her unit's recording secretary, was already worried about health care costs when she and her fellow bargaining committee members began negotiations last June. Shiner has a family of four, and her employer, Intermetro, made it clear that it wanted workers to shoulder a larger portion of this expense.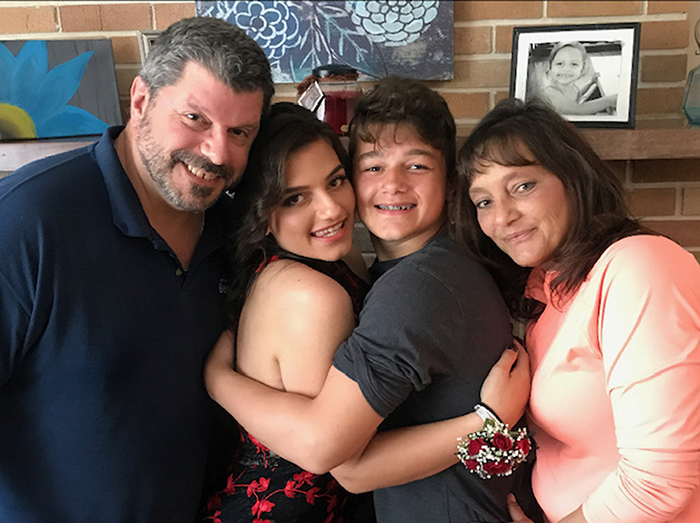 Then, during negotiations, Shiner was diagnosed with breast cancer. While her prognosis is good, her premium and deductible left her with significant out-of-pocket costs from her treatment.
"We were able to stop an increase in health care contributions in bargaining this year, but that doesn't mean the company's not going to come back and ask for one later," said Shiner. "My husband I and work incredibly hard, and if you get sick – really sick – you're still so vulnerable. That's a lot of money coming out of a working person's paycheck."
Taking Back the Right to Organize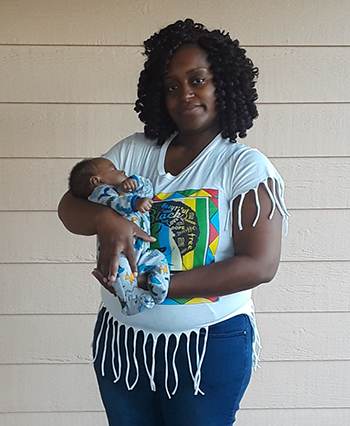 Victoria Whipple, a quality control worker at Kumho Tire in Macon, Ga., got involved in a USW organizing drive looking for a voice in her workplace. In return, the company suspended her without pay. She was eight months pregnant at the time and had seven other kids to take care of at home.
"When this happened to me, I realized how vulnerable the workers are when the company has all the power," said Whipple.
The Protecting the Right to Organize (PRO) Act was designed to help people like Whipple. Among other safeguards, the bill would fine employers up to $50,000 for retaliating against union supporters during organizing drives. It would also require the National Labor Relations Board to go to court to seek the immediate reinstatement of workers who are suspended or fired for organizing. The bill was poised to pass the House as USW@Work went to press, but it faces a significant uphill battle in the Senate.
Rebuilding America's Infrastructure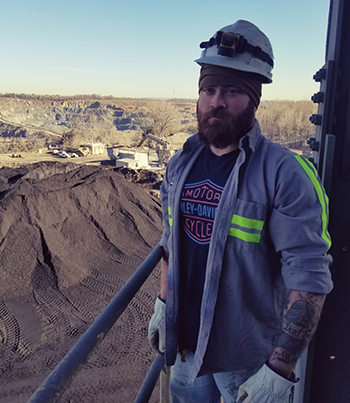 Dustin Dyer, a maintenance worker at cement manufacturer LafargeHolcim and a District 8 Next Gen coordinator, thinks a lot about the future. And that future would be brighter for America's workers, he believes, if politicians could reach across the aisle to support a much-needed infrastructure investment, especially one that explicitly calls for American-made materials.
"Our quarry supplies cement for New York, Pennsylvania, Maryland, Virginia, West Virginia and beyond," said Dyer, a member of Local 00033 in Hagerstown, Md. "It's used to build roads, schools, churches, hospitals, bridges and many other things. Thousands of jobs depend on the quarry.
"Whatever political party and whatever candidates can create jobs in America, they have my vote. I'm proud to provide a product that our country needs and will continue to need. We have to source products like this domestically so that we can keep the American dream alive and well."
Protecting Workers
The U.S. House of Representatives passed the Workplace Violence Prevention for Health Care and Social Service Workers Act last year, after intense lobbying by the USW and others. It directed OSHA to issue a standard requiring health care and social service employers to write and implement a workplace violence prevention plan to protect their employees from violent incidents. Unfortunately, the Senate has not yet brought it to a vote.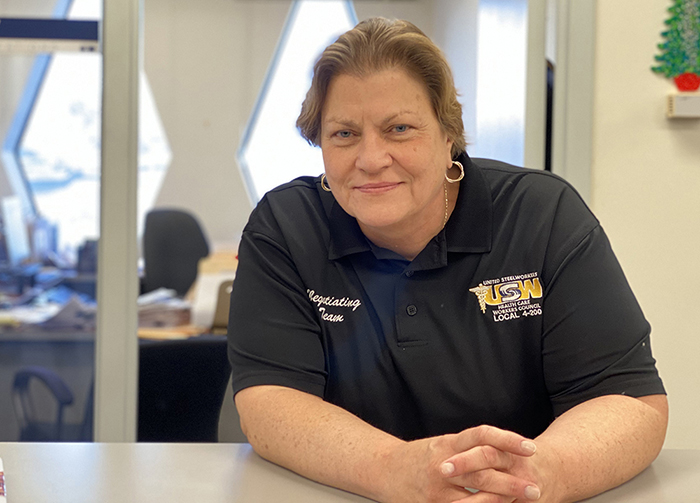 "Recent patient violence against staff at my hospital has led to nurses with broken jaws, open facial wounds, back injuries requiring surgery, and injuries from a chair being smashed over a nurse's head," said Local 4-200 President Judy Danella in support of the bill. "Injuries from combative patients shouldn't just be part of the job. Health care workers need strong protections so they can provide quality patient care without fear of violence and injury."